Collaborated with New York based architectural firm SDS on the renovation of a huge beach resort located in Ayia Napa, Cyprus. The project included a gut-renovation of the main building, 110 bungalows and the exterior landscaping. 27 swimming pools and 166 new suites were also added to the expansion of the resort.
Demetris Charalambous was primarily involved with the design of the interiors— production of design & construction documents and on-site supervision during construction. 
The entrance to the main building.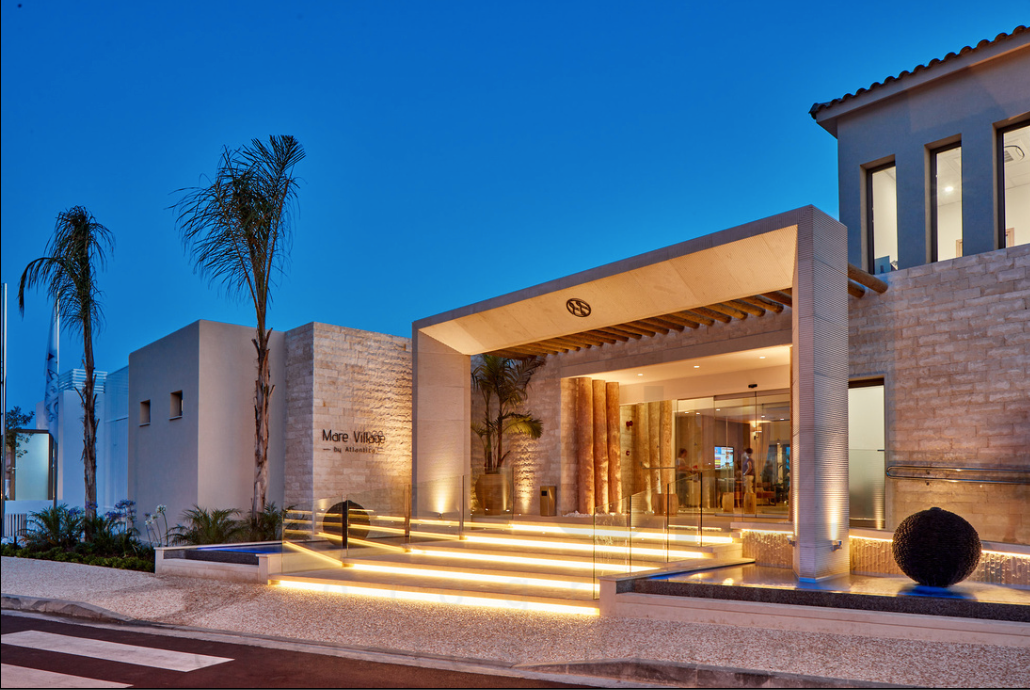 The reception desk of the check-in area.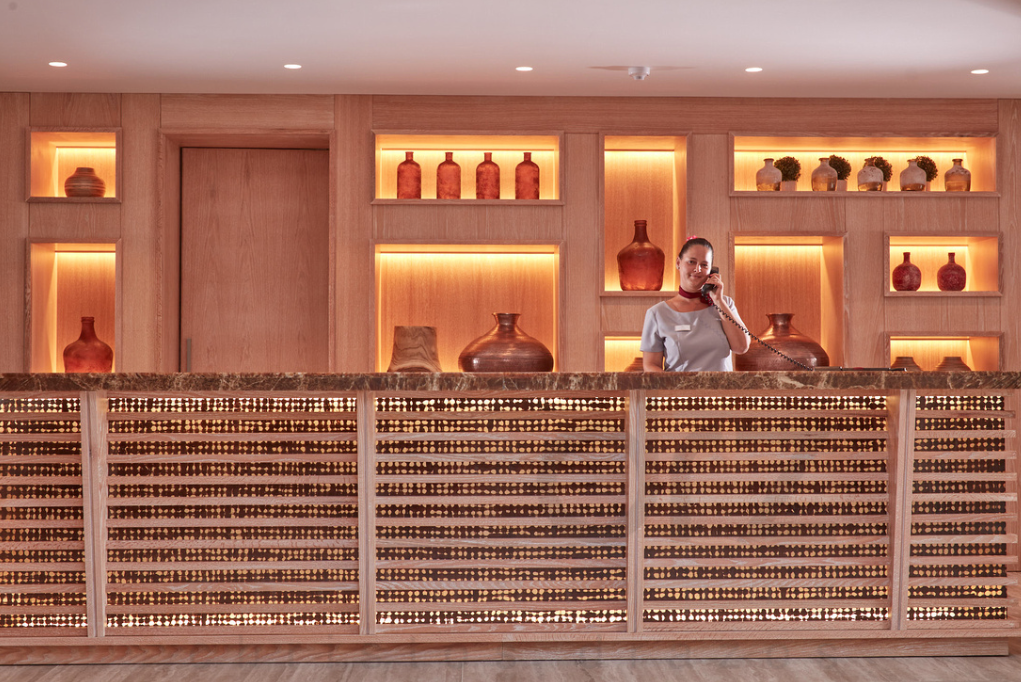 The main staircase of the lobby leading guests to the lower level buffet, dining areas and outdoor swimming pool features an impressive stone work which was locally sourced and installed by artisans from Greece.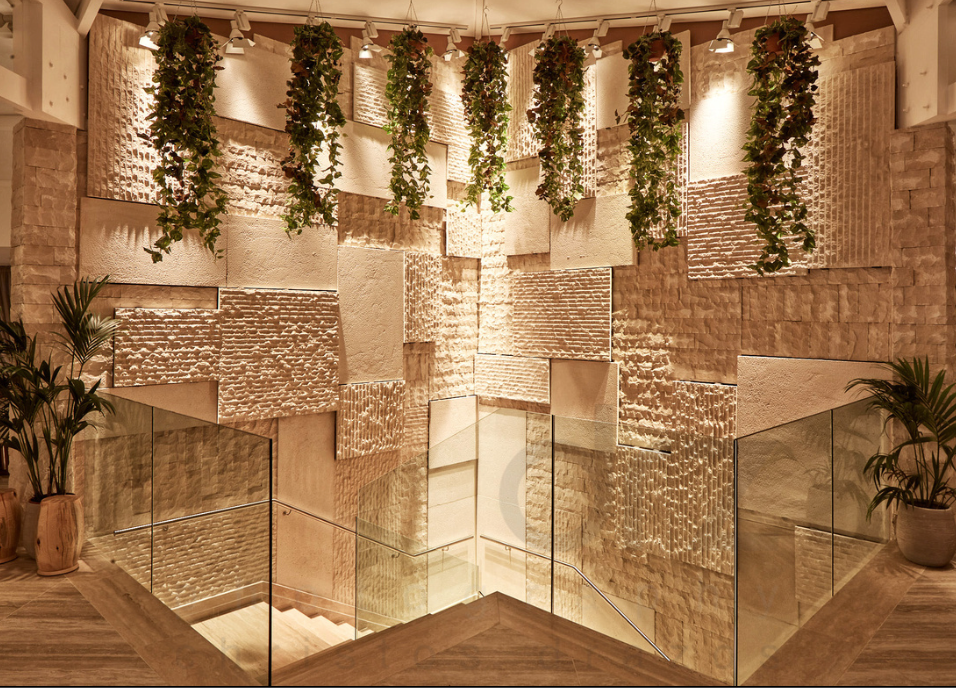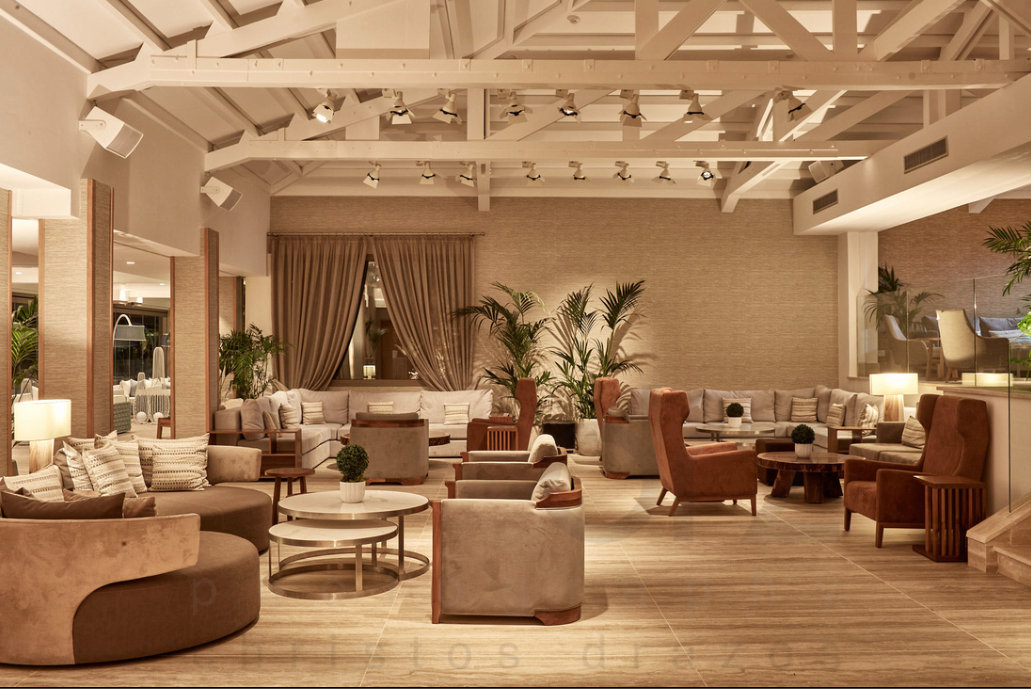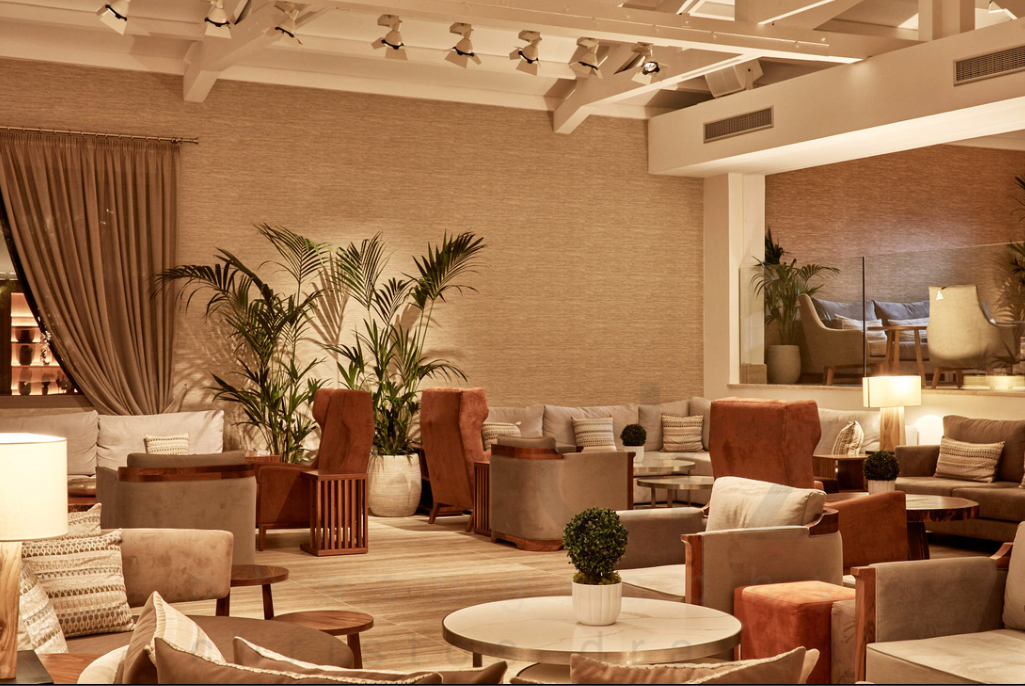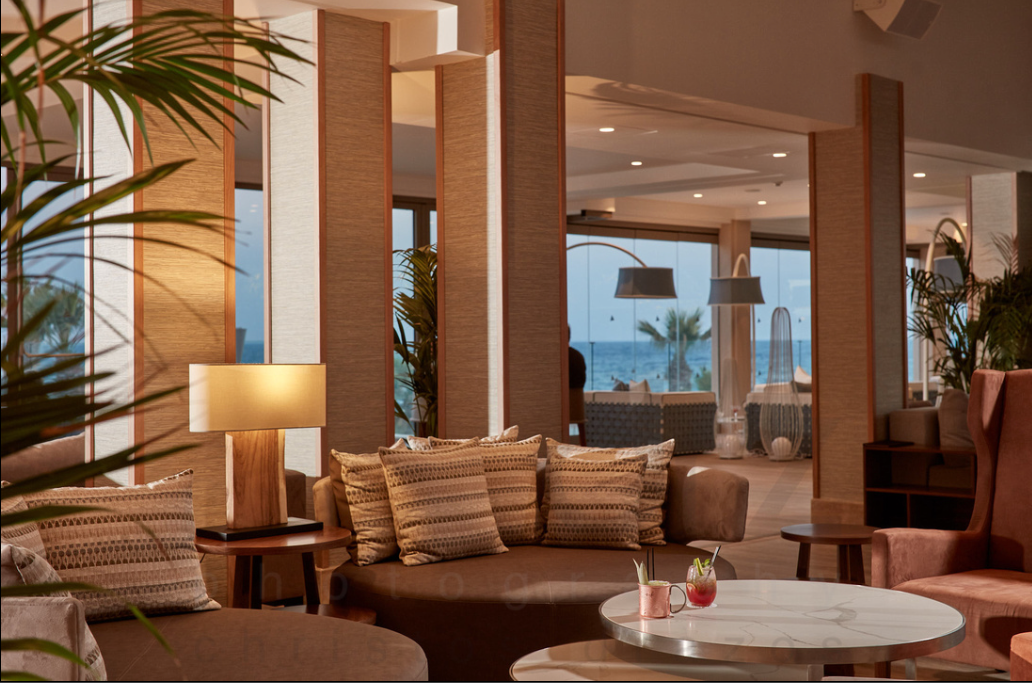 Guest information desk in the lobby area.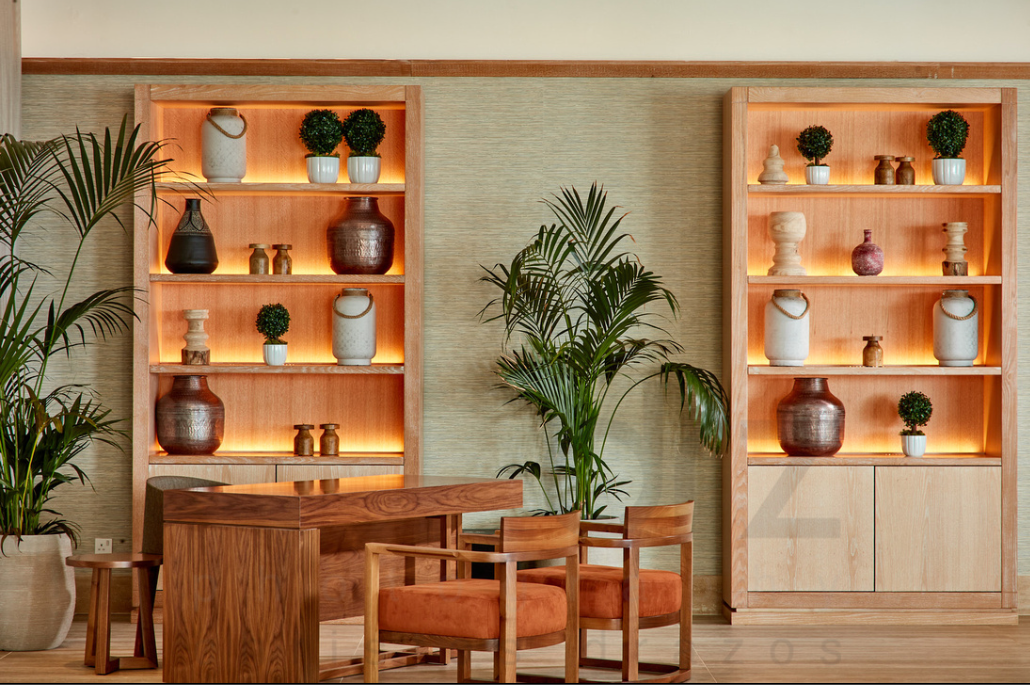 The cocktail bar in the lobby area featuring a back-lighted solid walnut panel.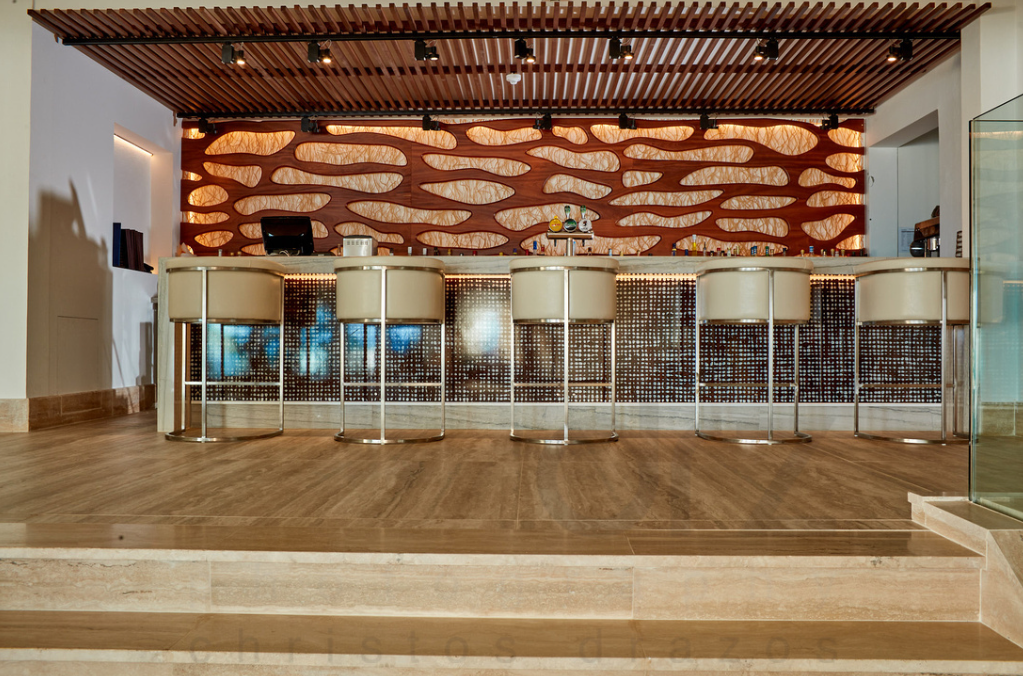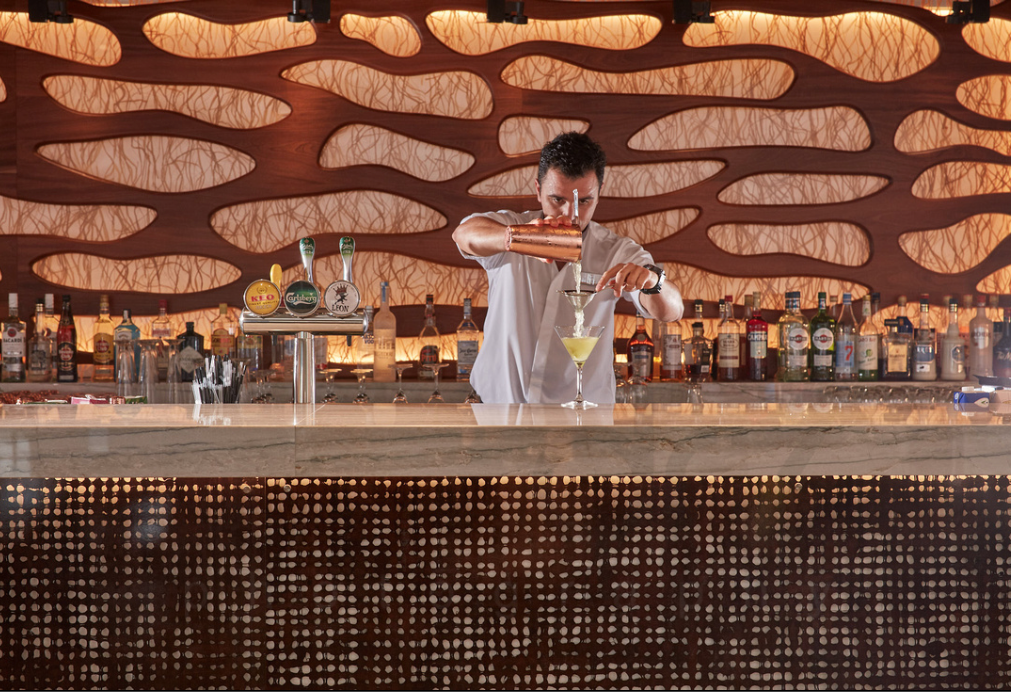 The coffee shop in the lobby area.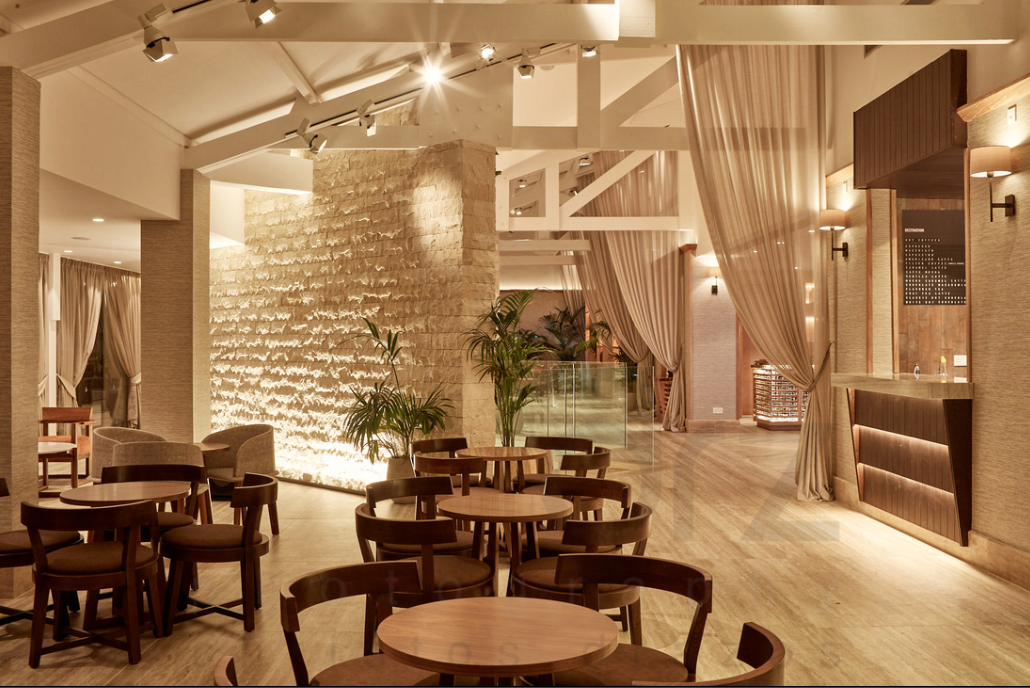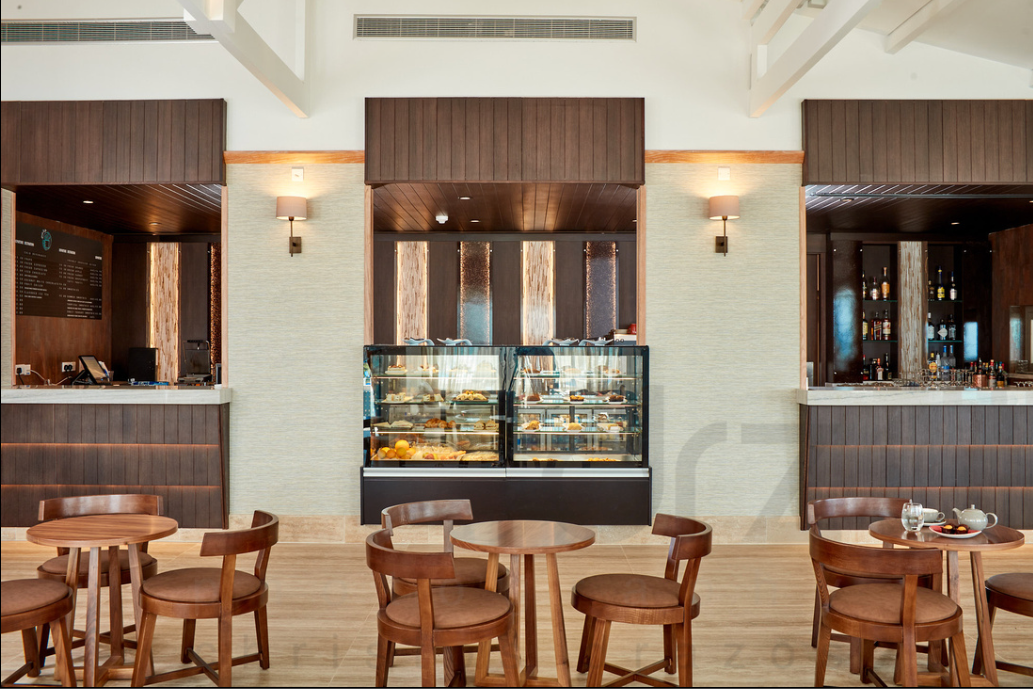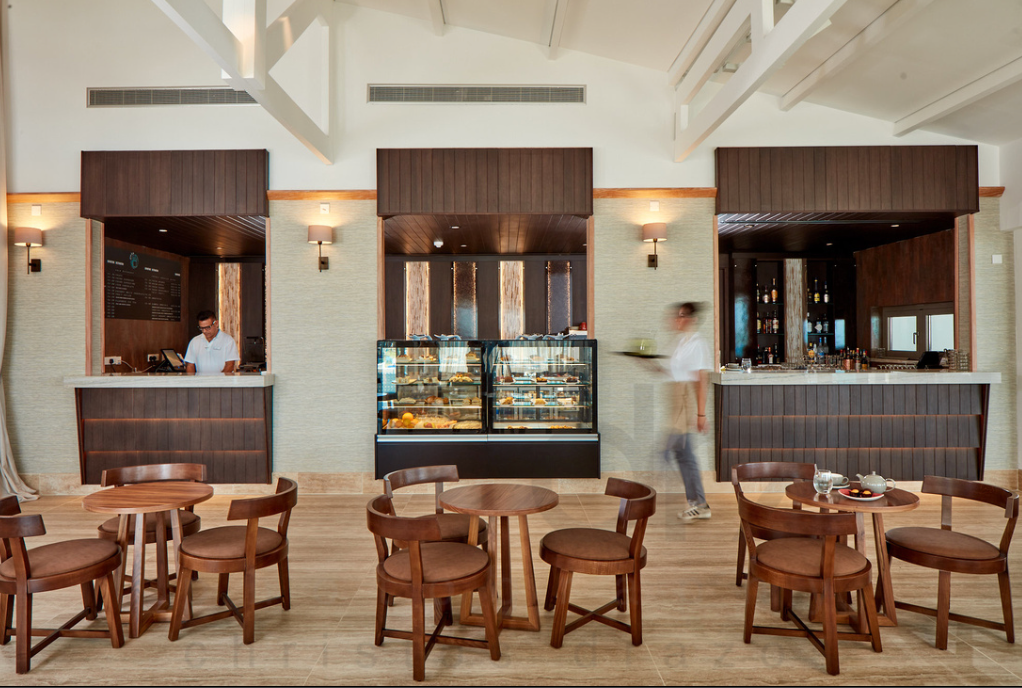 Views of the reflective pool and live green wall in the lobby.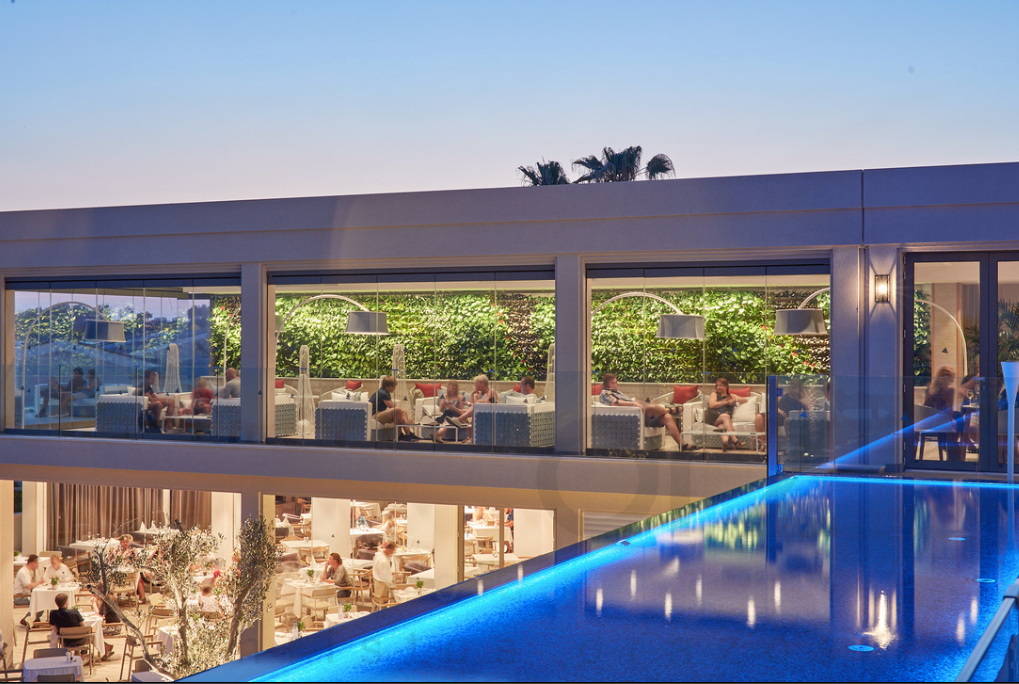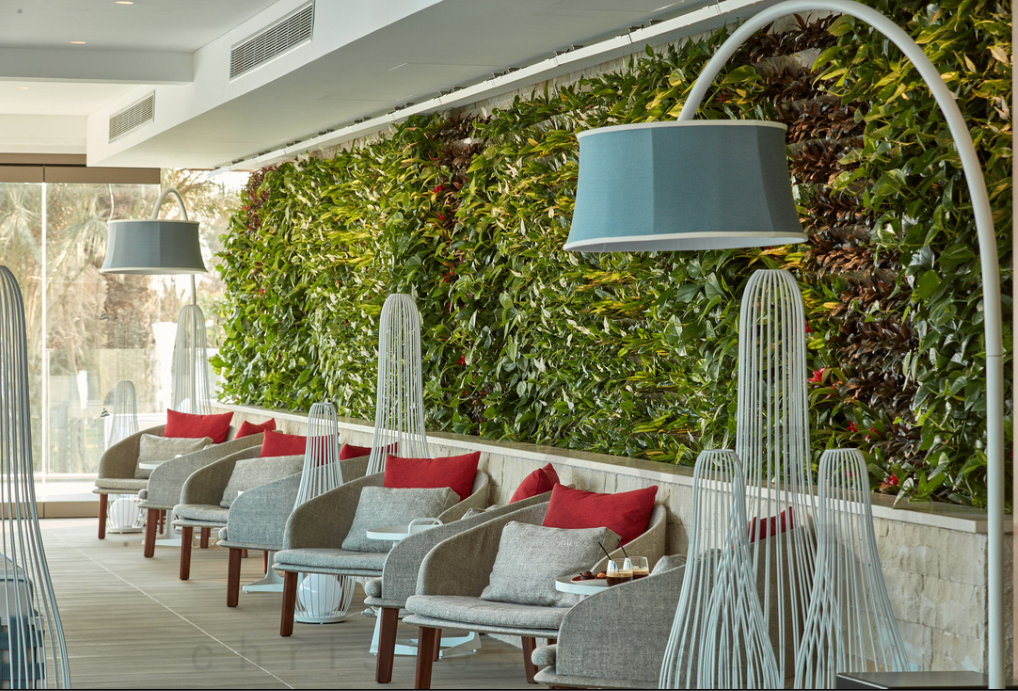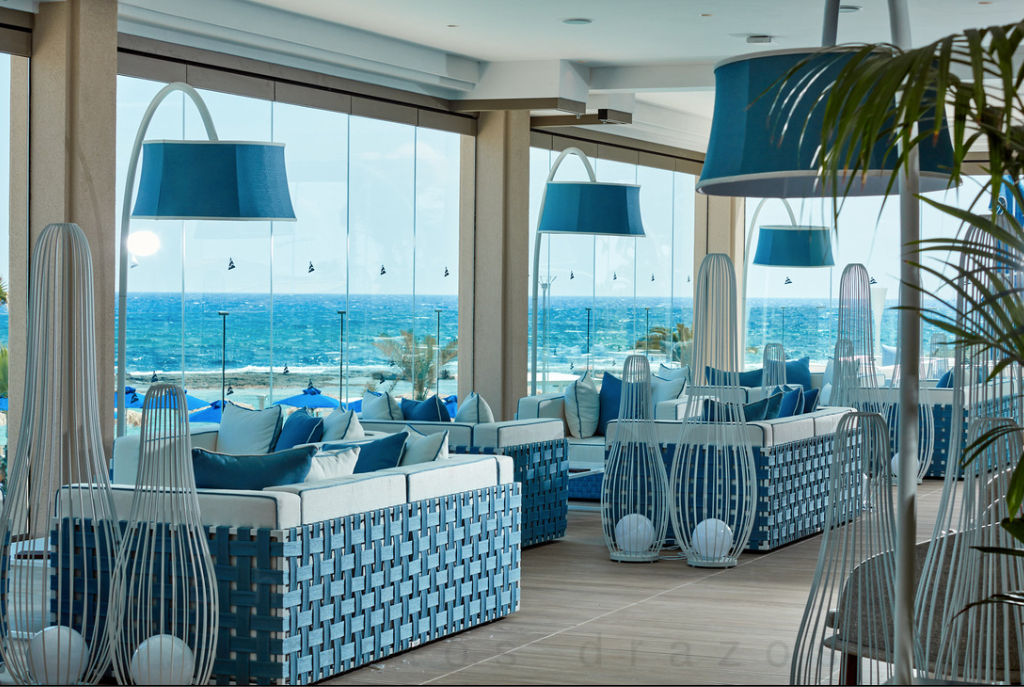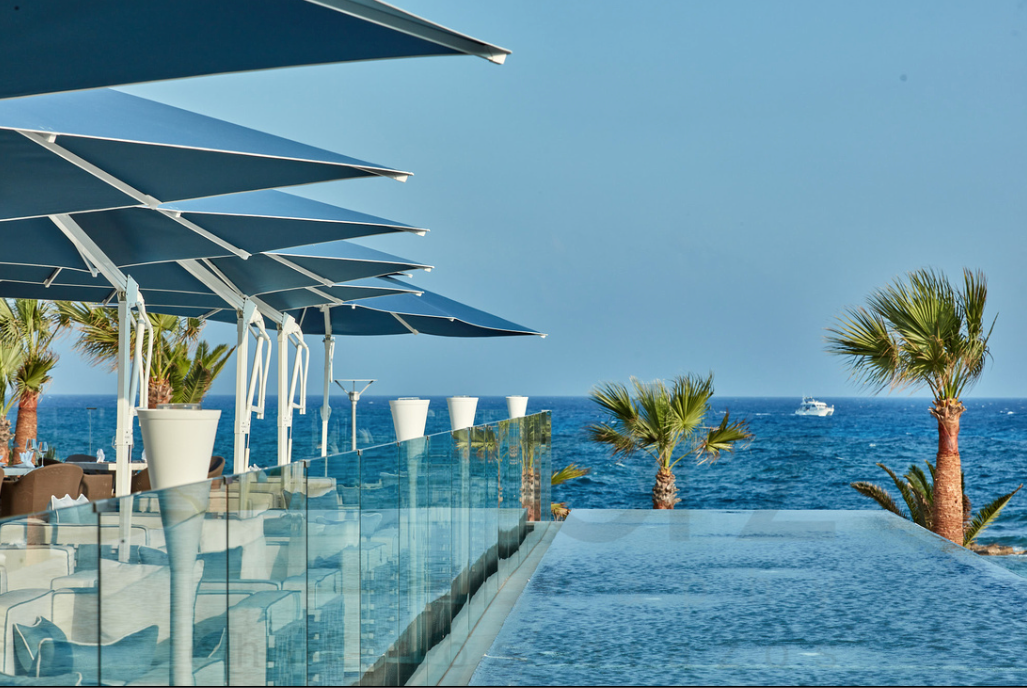 The outdoors sushi bar area.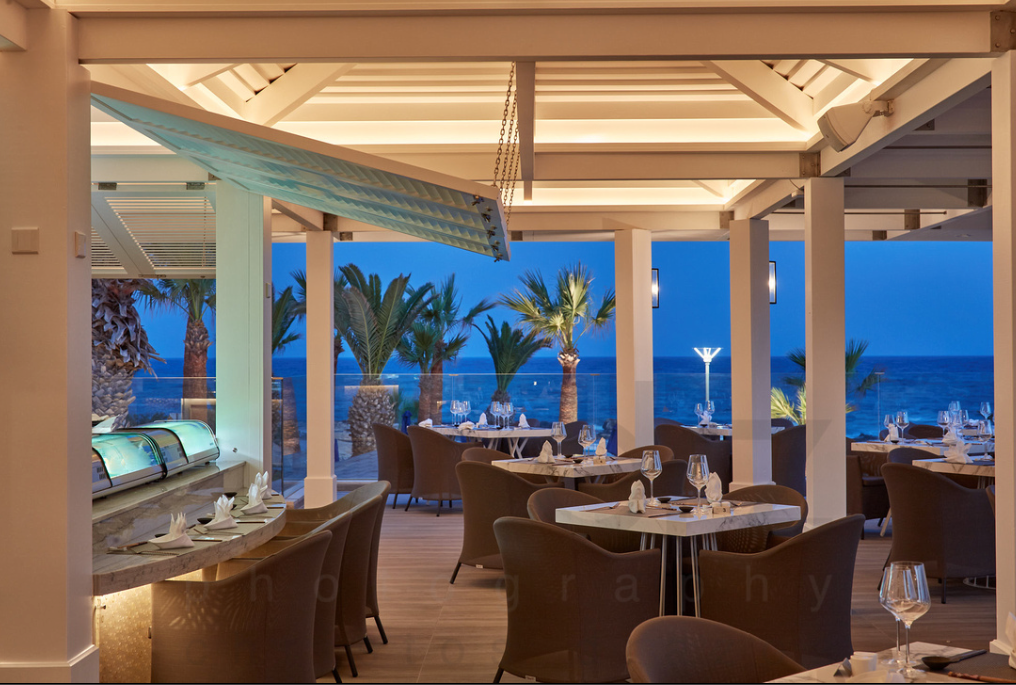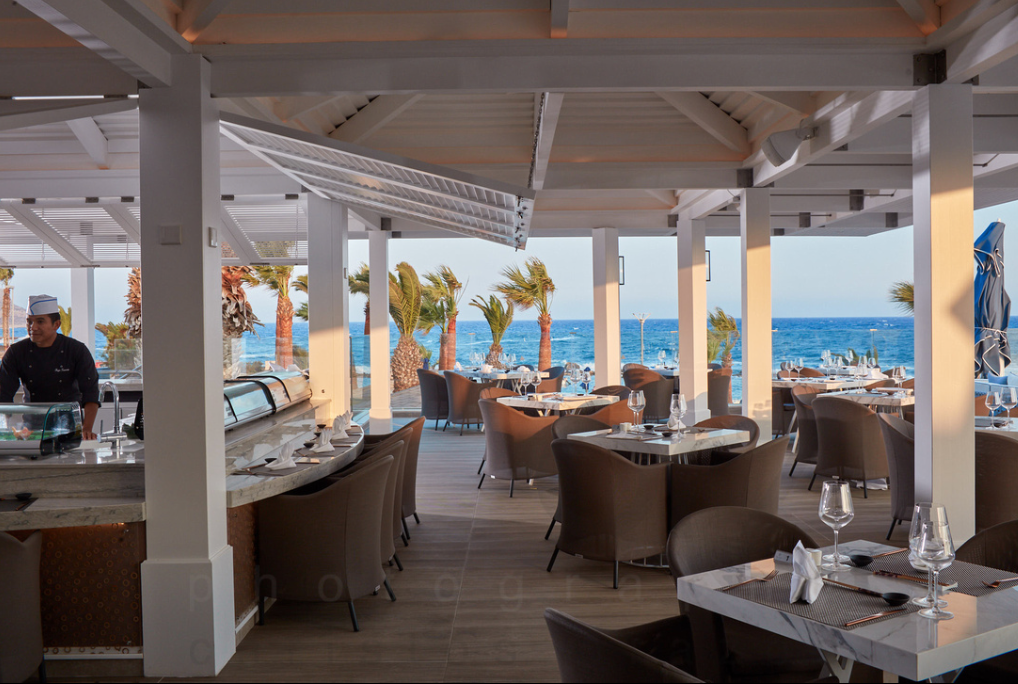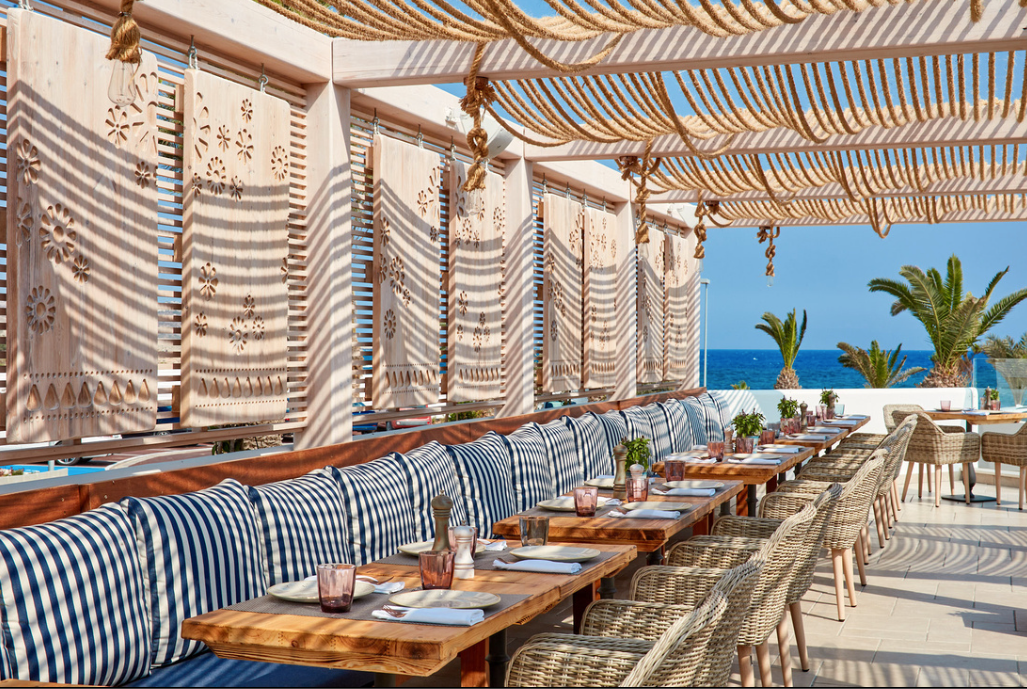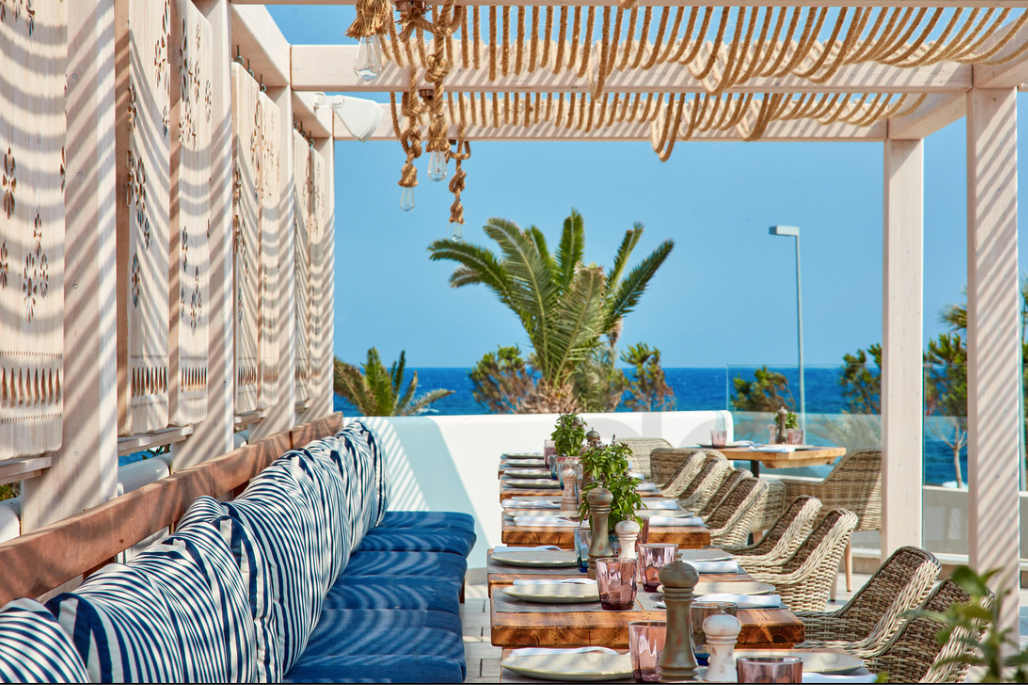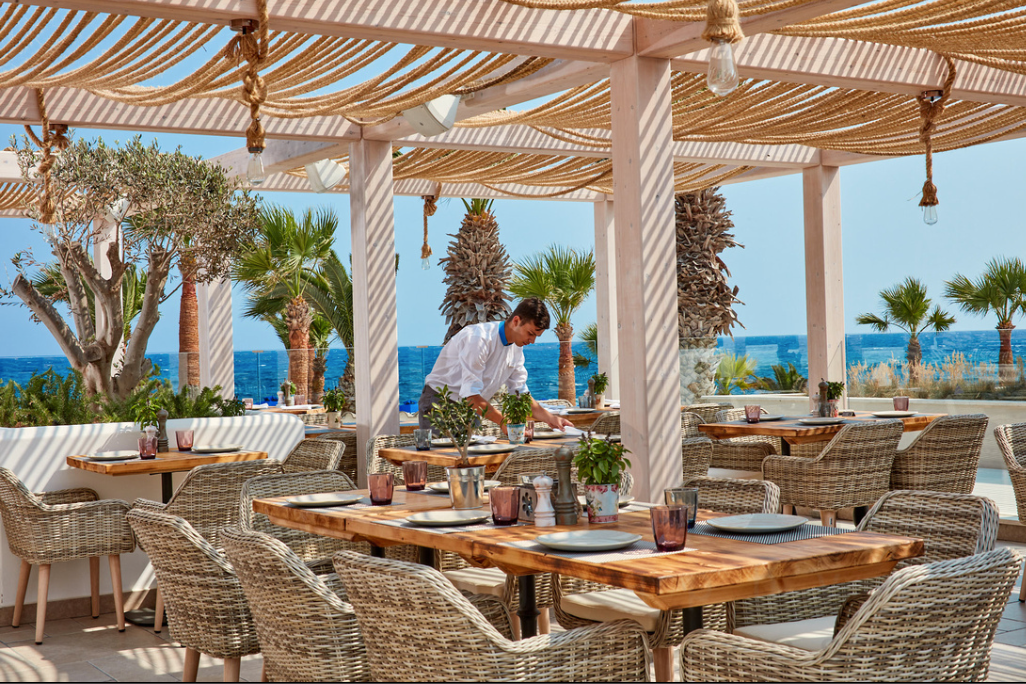 The a-la-carte dining area on the lower level featuring fine details for a more luxurious decor.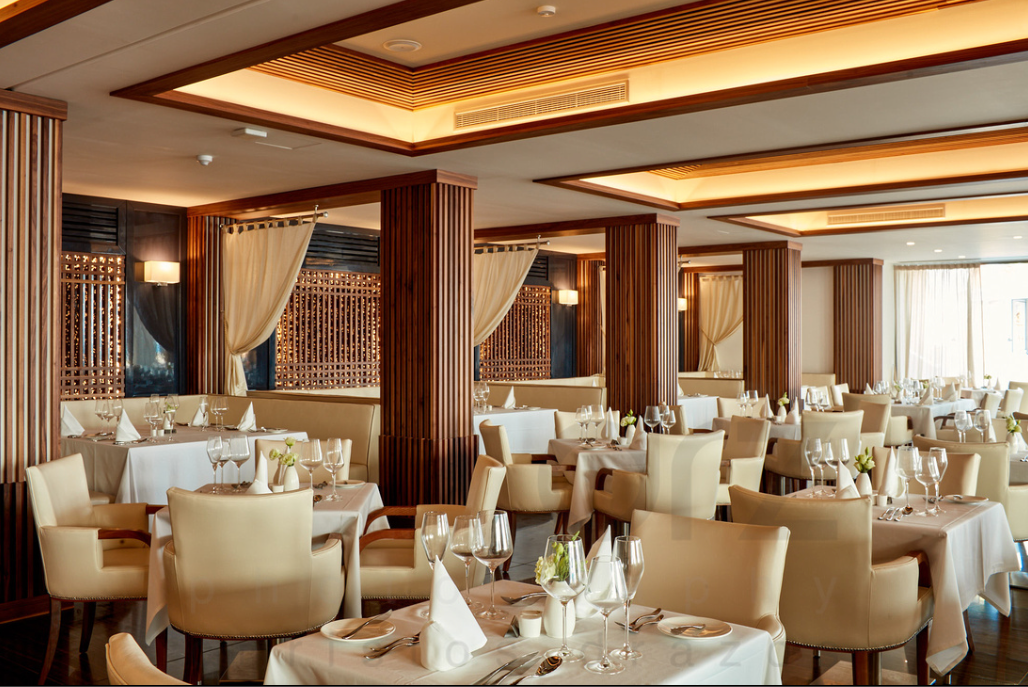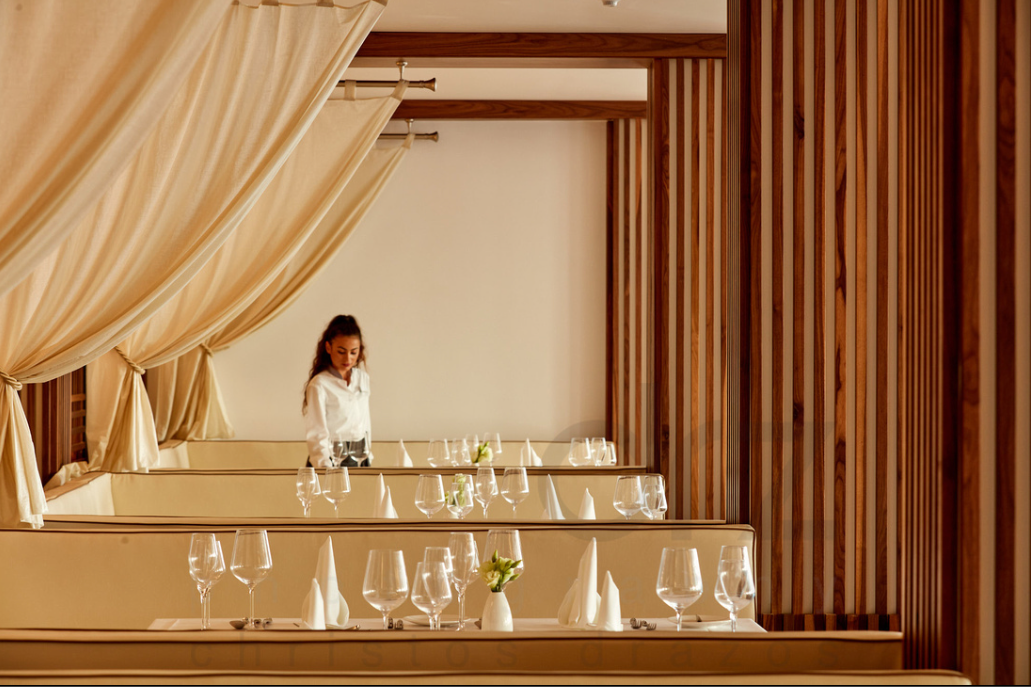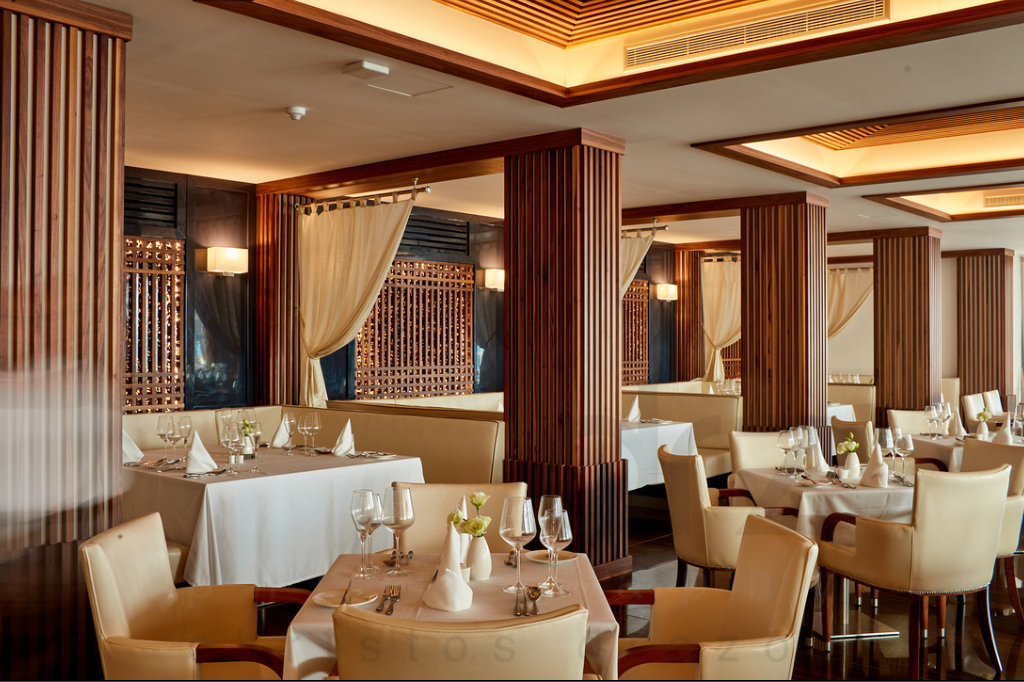 The buffet area on the lower level.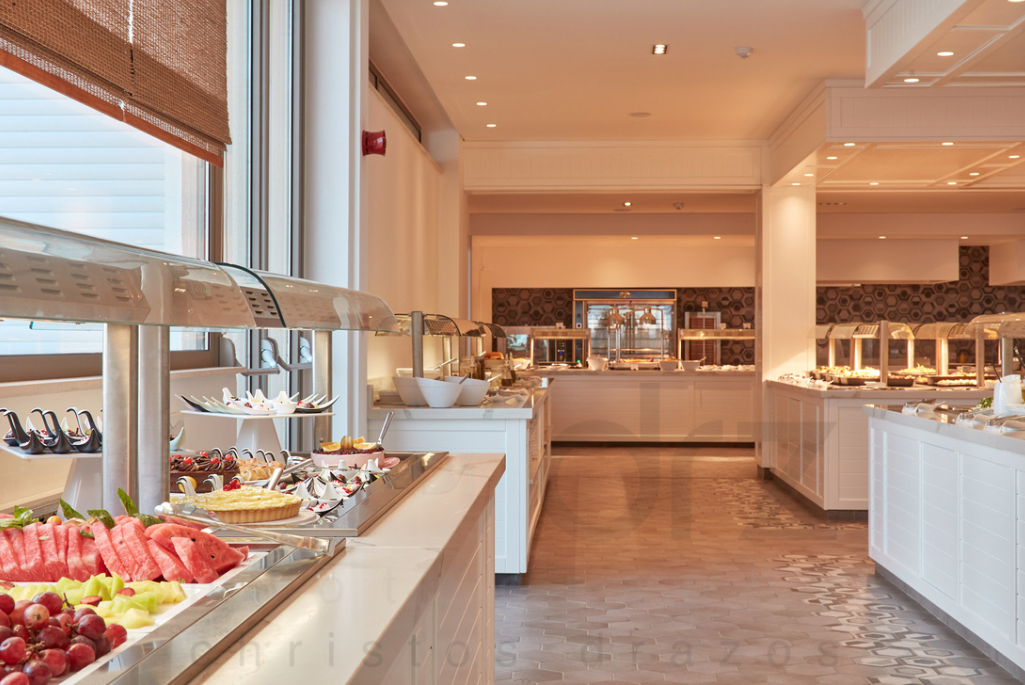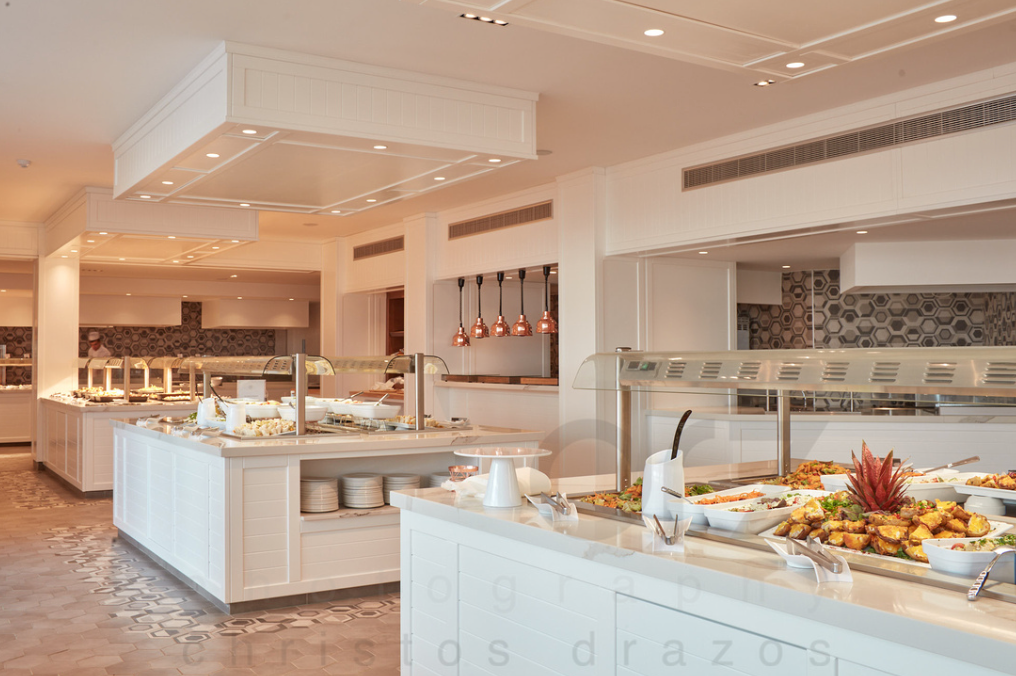 View of the swimming pool.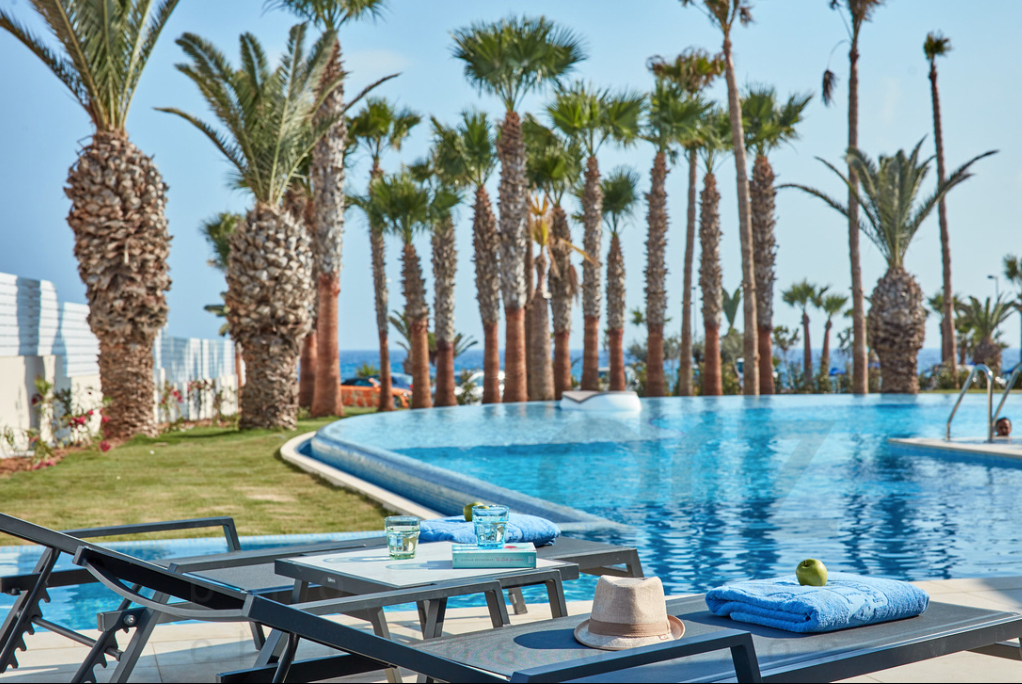 Aerial views of the entire site of the resort.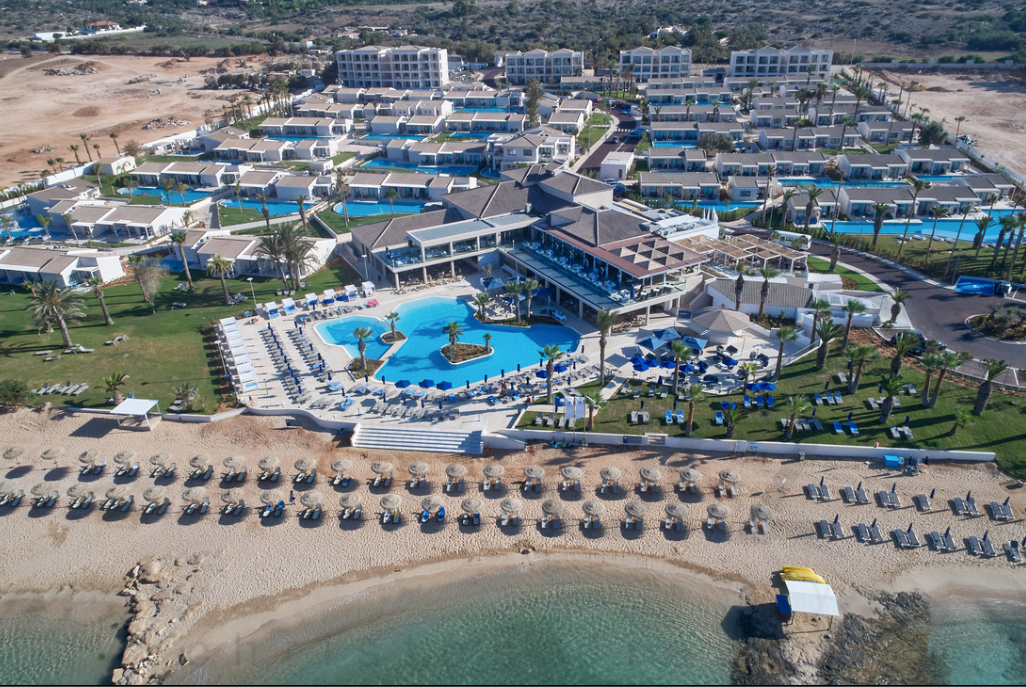 Interior views of various types of bungalows.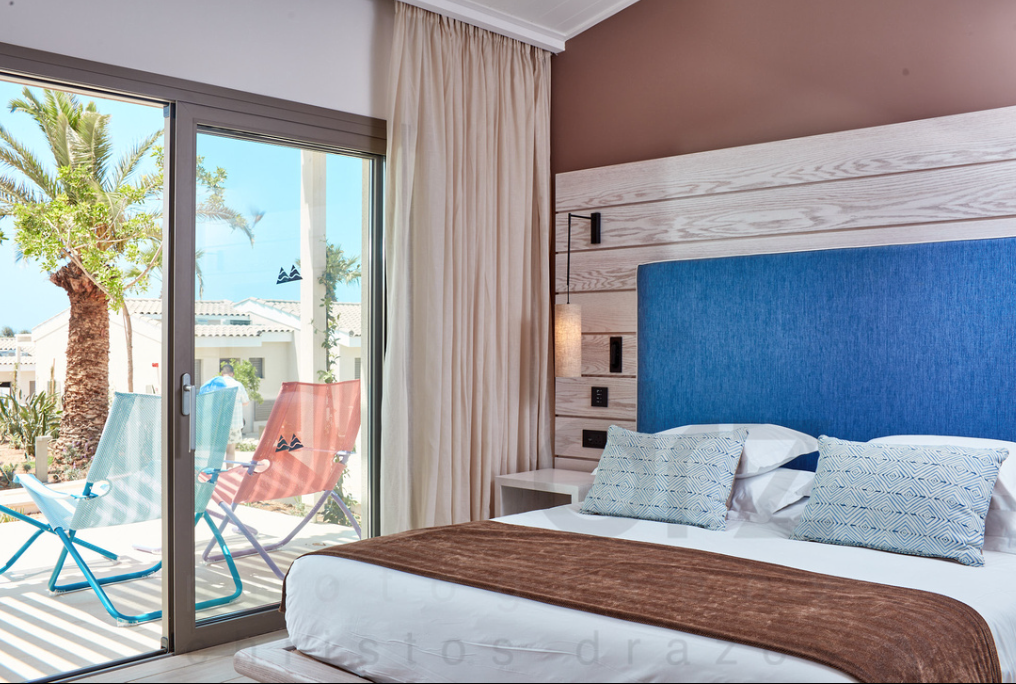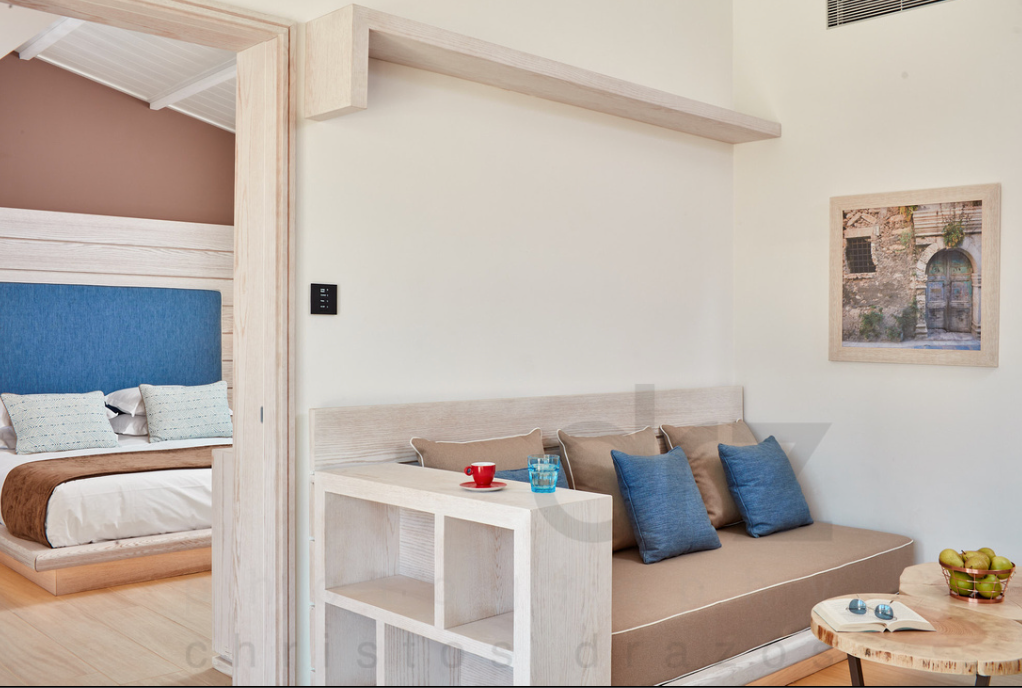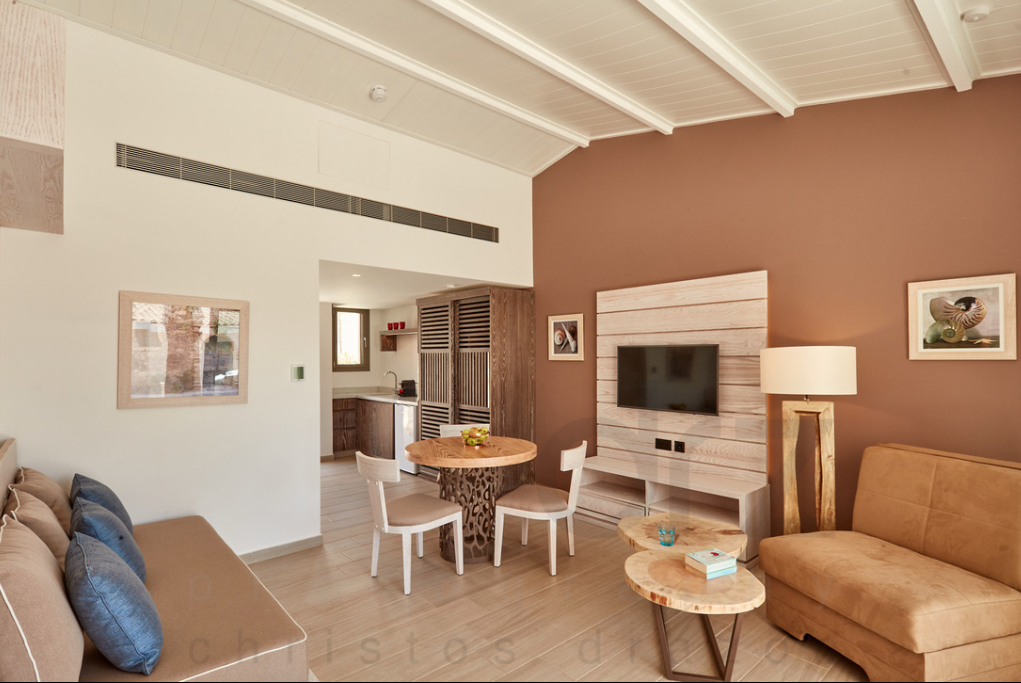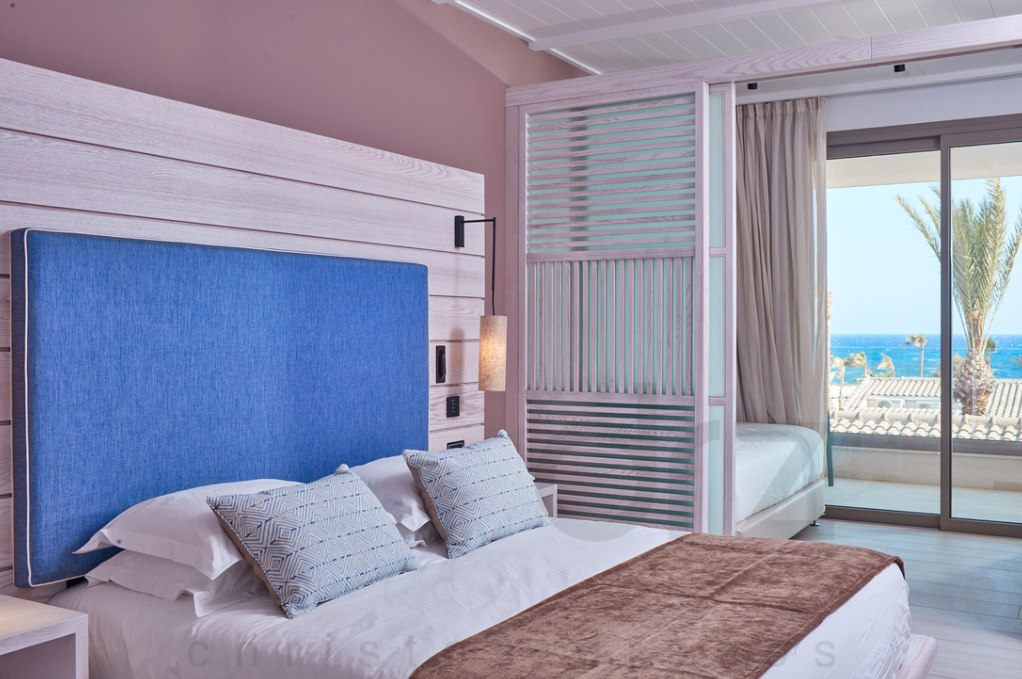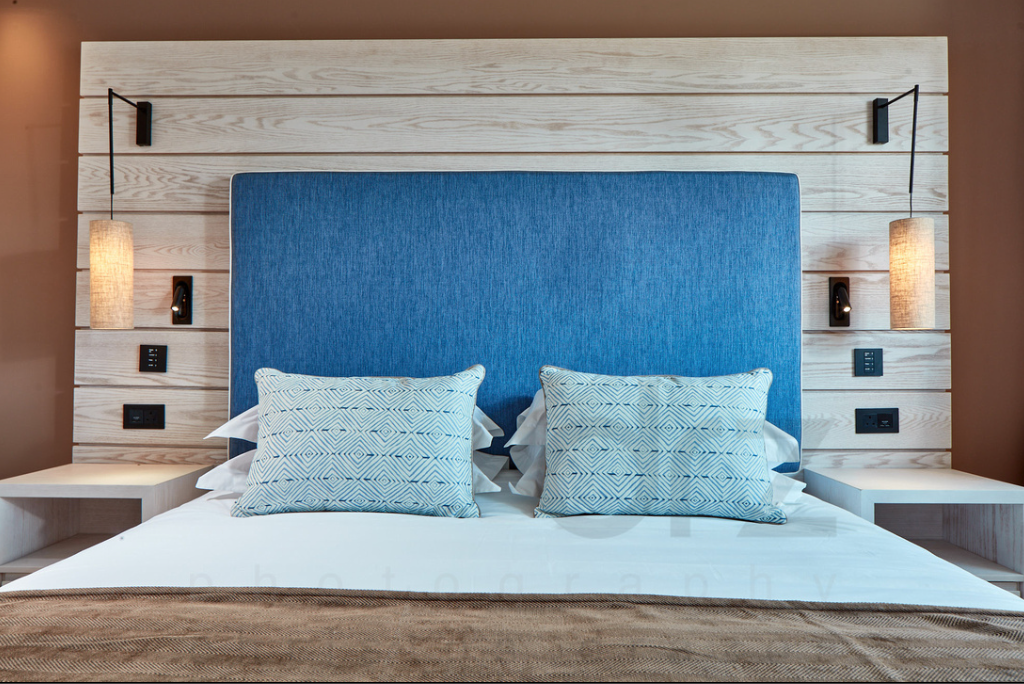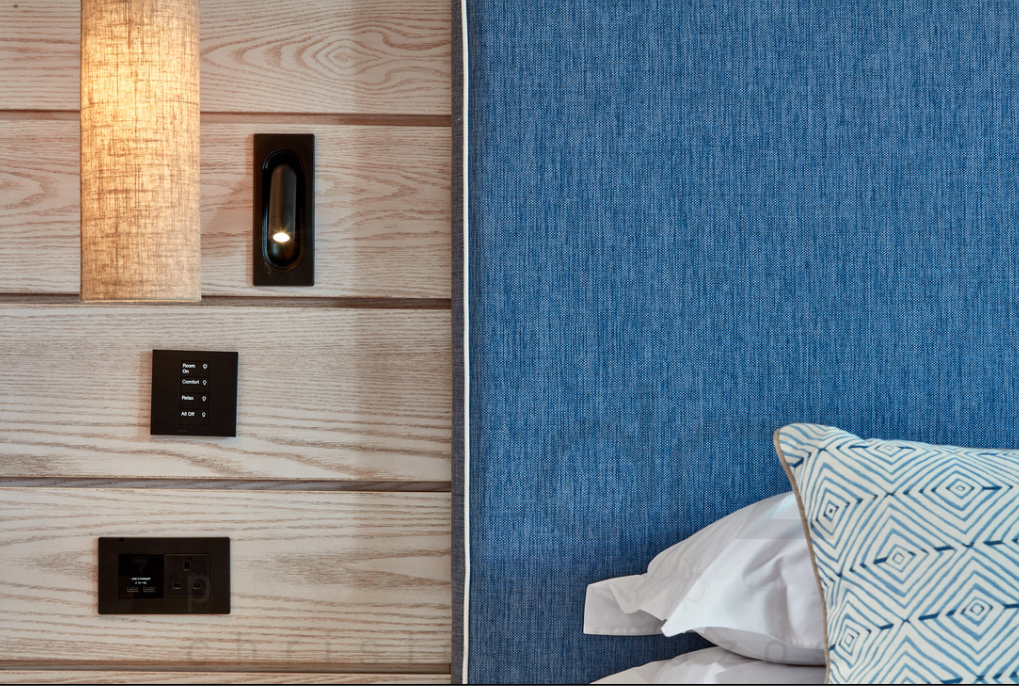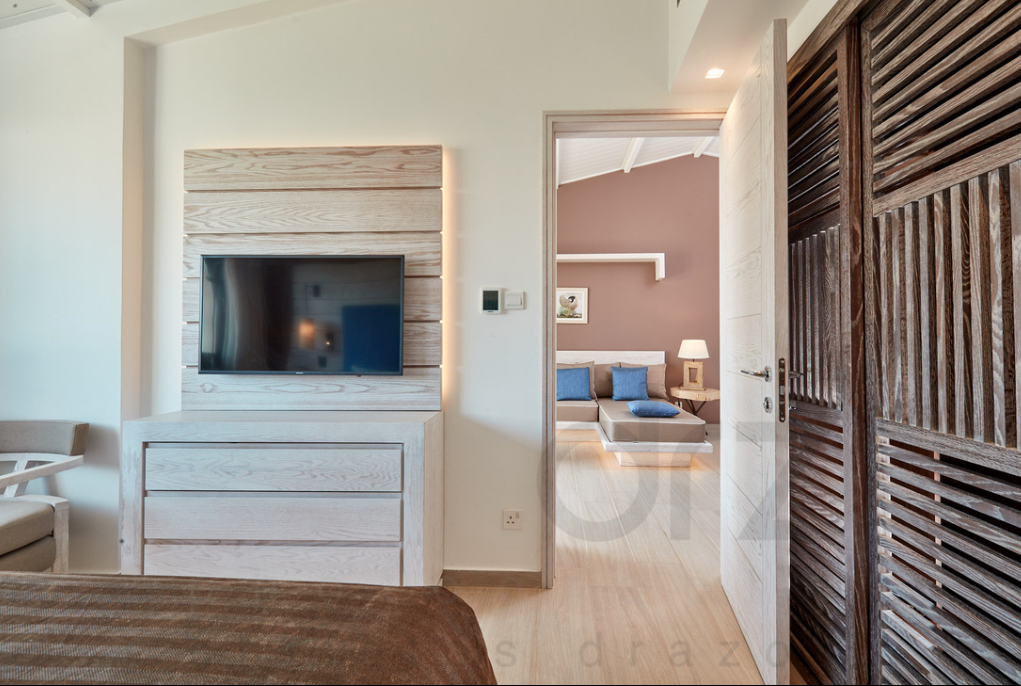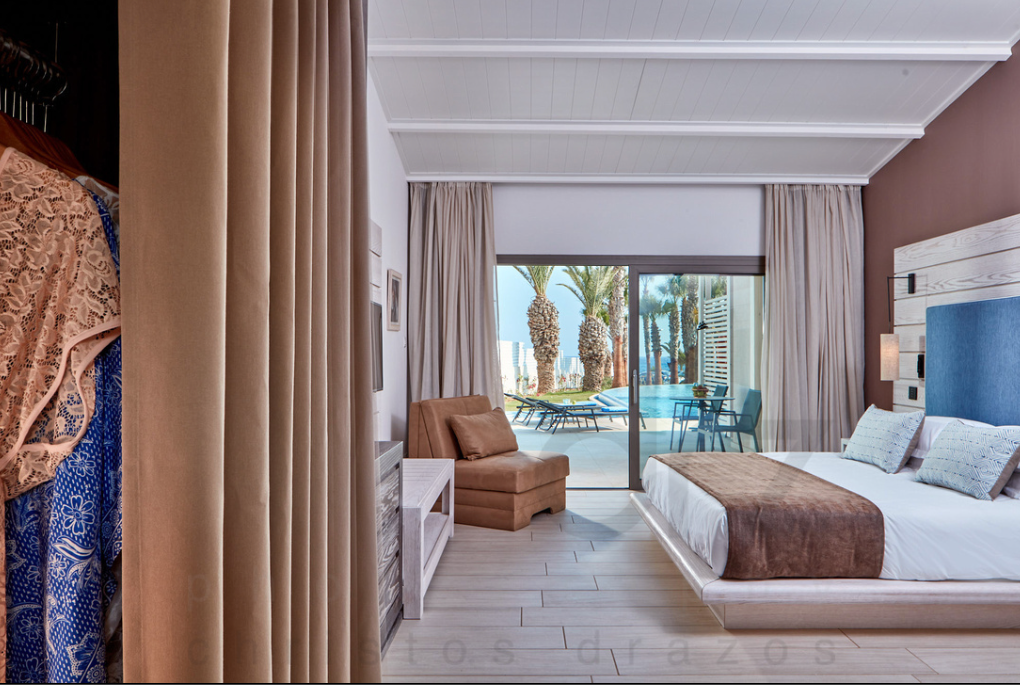 Interior views of various types of the VIP suites.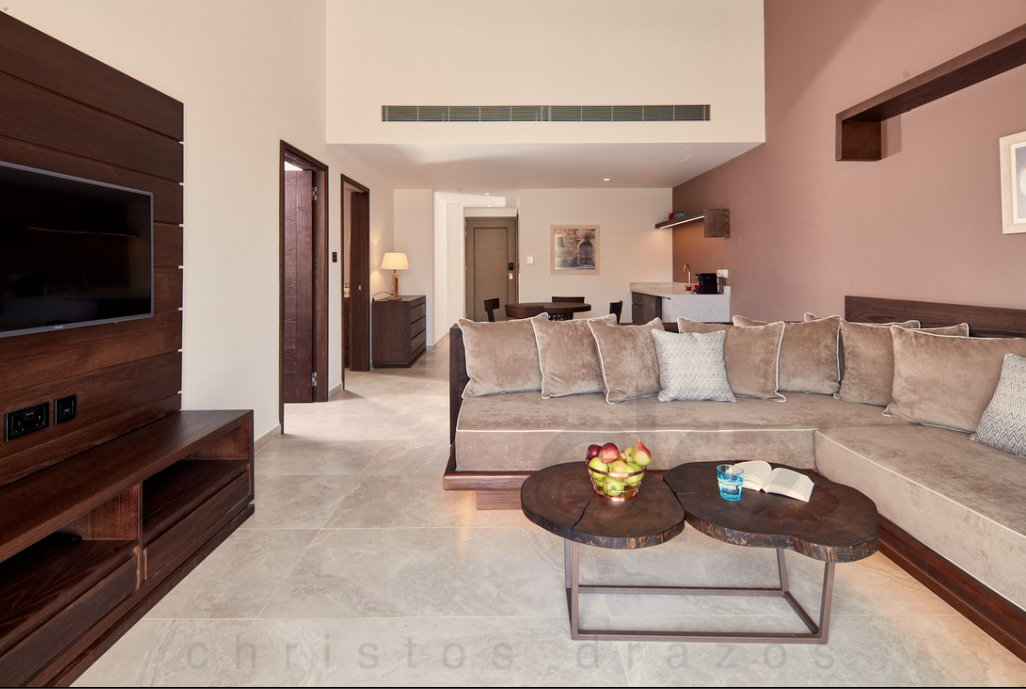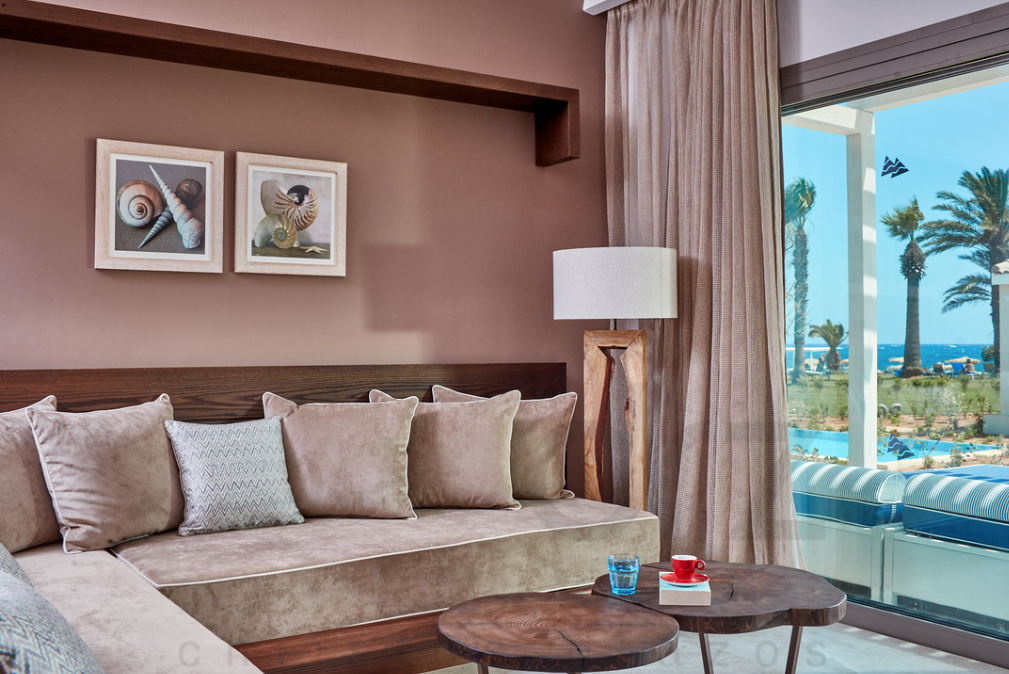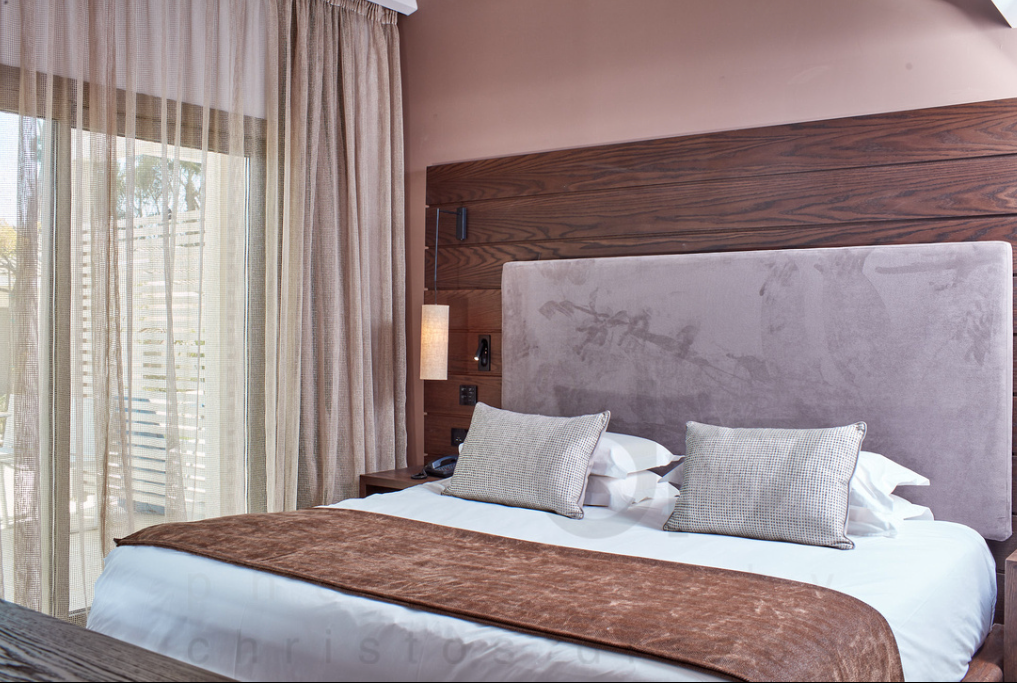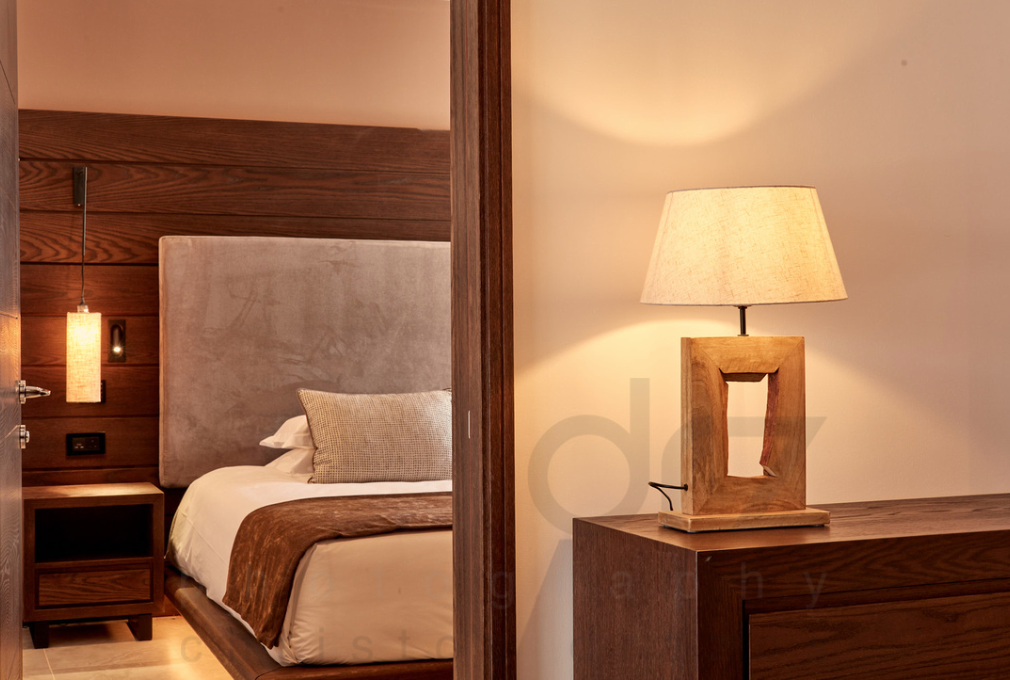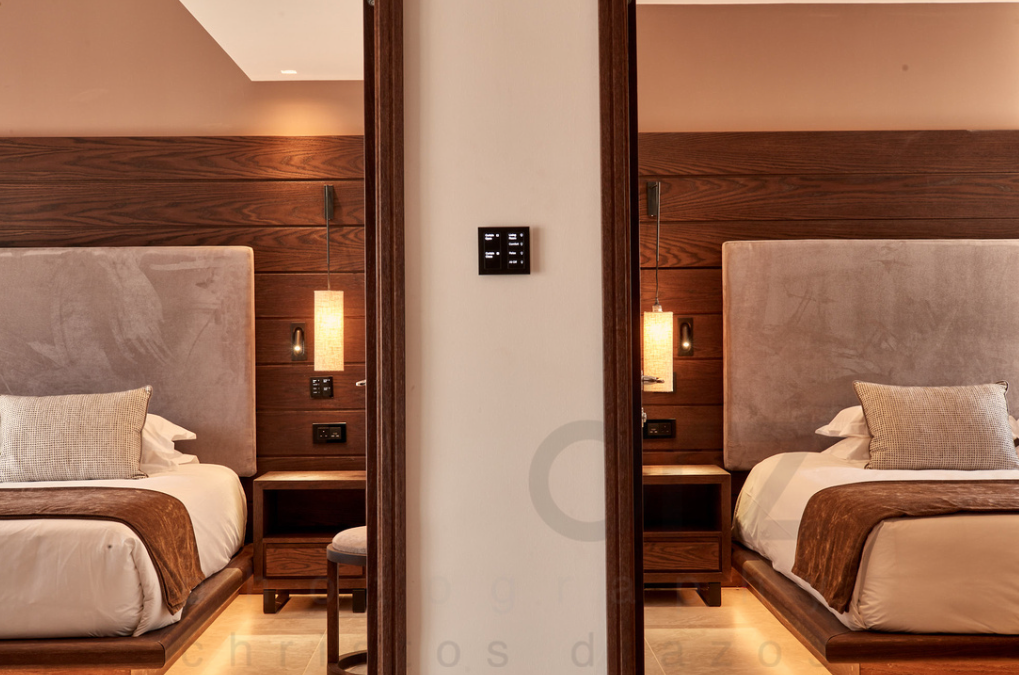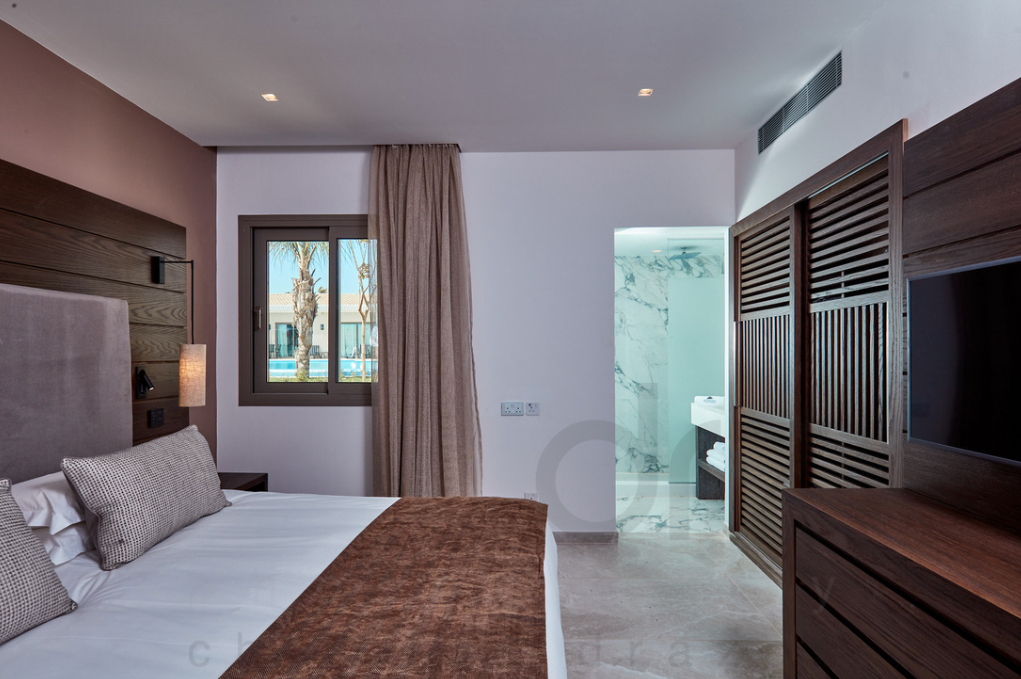 Views of the vanities and shower rooms.